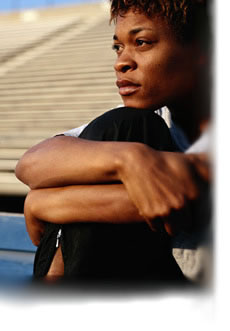 BANKRUPTCY
HFS uses a network of law firms located throughout the country to provide Chapter 7 and Chapter 13 bankruptcy legal services.
COLLECTION/JUDGMENT PROOF STRUCTURING
Legal Advocates for Seniors and People with Disabilities (LASPD) is a legal service program for those individuals whose sources of income and assets are protected by law. The sources of income include: Social Security, Disability, ERISA Pensions, Veteran's Benefits, Worker's Compensation, Public Assistance, Child Support and Alimony. Although these sources are protected, they often do not provide their recipients with sufficient income to pay their unsecured debts. LASPD attorneys explain this situation to creditors, advise these creditors to direct communication to them and request that they cease collection activity. In those cases where creditors continue to harass clients using third party collectors, LASPD attorneys may decide to sue them under the Fair Debt Collection Practices Act (FDCPA). (See the DEBT COLLECTION ABUSES discussion below.)

LUMP SUM DEBT SETTLEMENTS
If a consumer is in a position to produce a lump sum of cash through a home loan, 401(k) or some other asset, HFS affiliated attorneys may be able to negotiate a single reduced payment to all creditors. For the consumer, the savings are usually 40%, including legal fees.

STAGED DEBT SETTLEMENTS
HFS also works with several debt settlement companies who have developed programs for consumers who are unable to produce a lump sum of cash. In these programs, the consumer makes a single monthly payment into a trust account. As cash accumulates, creditors are offered settlements. These programs are structured to settle debts in 2 to 3 years. The savings here are also usually 40% of the matured debt, including all fees.

WORKOUTS
When a traditional credit counseling company is unable to enroll a consumer into their program, Legal Advocates for Consumers in Debt (LACD) may still be able to assist the consumer through its attorney supervised debt management plan. This plan gives clients a chance to eliminate their unsecured debts through a single affordable monthly payment that incorporates discounts offered by the creditors. (As of August 1, 2011, this service is not available in the state of Colorado. And as of September 7, 2011, this service is also not available in the states of Connecticut, Delaware, Nevada, Rhode Island, Tennessee, and Utah.)

IRS NEGOTIATIONS
For consumers who owe the Internal Revenue Service back taxes, either business or personal, HFS can direct them to specialists who can negotiate with the IRS. Remedies include installment agreements and offers-in-compromise. The latter allows the consumer to negotiate a cash settlement for substantially less than what is owed.
DEBT COLLECTION ABUSES
The Fair Debt Collection Practices Act (FDCPA) protects a consumer from unfair, harassing and deceptive collection practices on the part of third-party collection organizations (i.e., outside collectors hired by the original creditor). It allows the consumer to sue the company violating FDCPA rules and receive statutory damages up to $1,000.00 plus attorney fees and the underlying debt may be eliminated.
SOCIAL SECURITY DISABILITY CLAIMS
In various situations, Social Security provides for disability income (called SSDI or SSI). However, the application process can be long and complicated so a lawyer familiar with this area may be helpful. And if the application is denied, legal representation becomes especially important.